71 Main St., Suite # 2

,

Fiske Hill Plaza

,

Sturbridge

,

MA

,

01566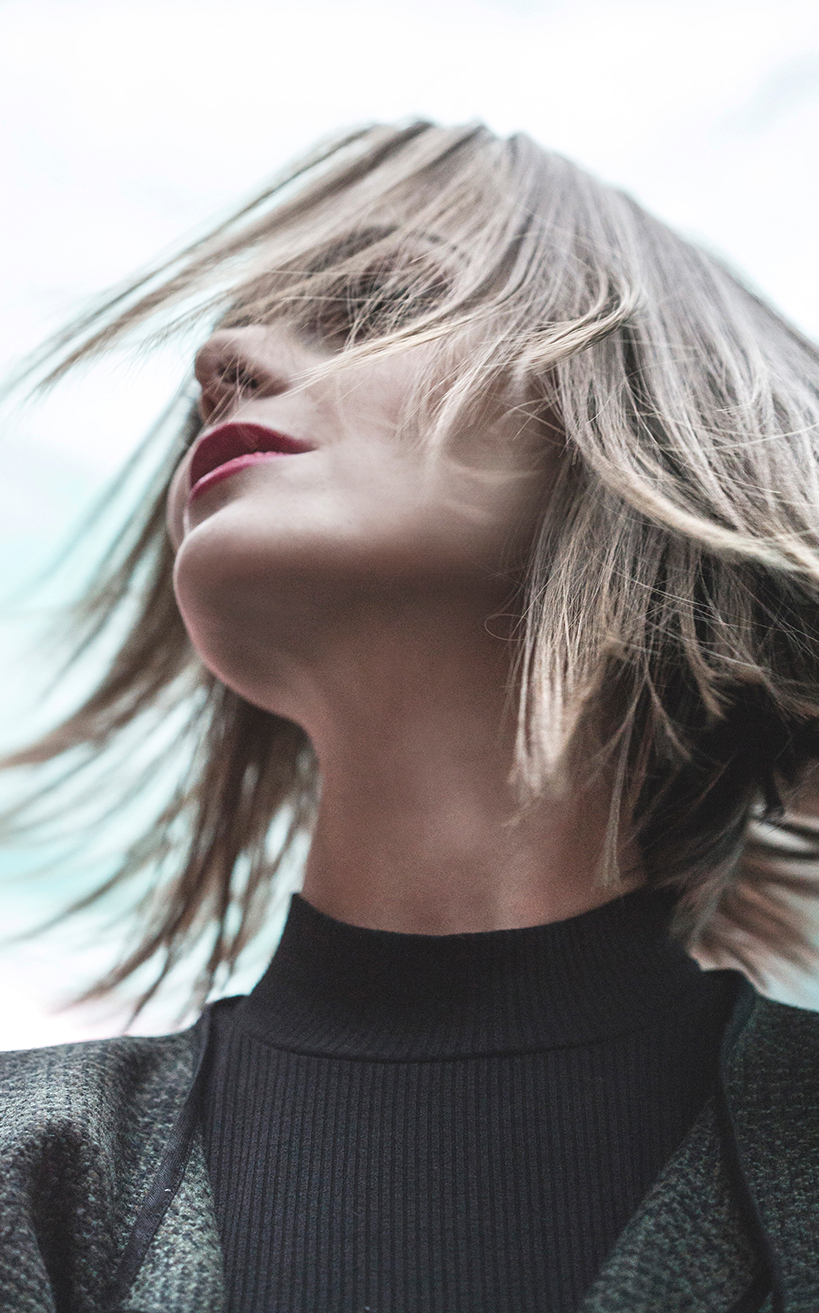 Wash, Cut & quick blow dry.
Haircut and Style..........$40
Wash, Cut & blow dry and Style (flat iron, curling iron)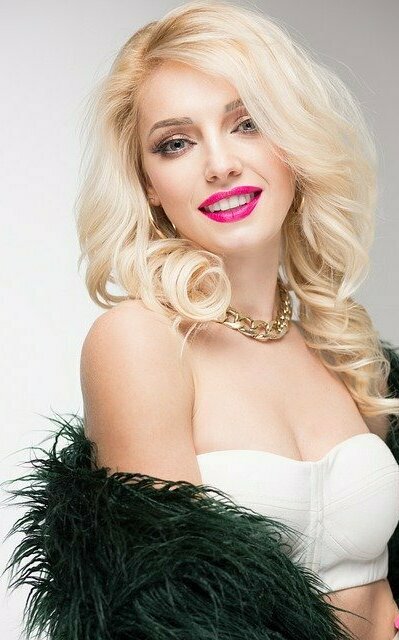 Blow Dry and Style..........$35+
Wash , Blow-dry and style your hair using tools like curling iron, flat iron, etc.
Formal Updos..........$75
Permanent waves..........$75

Root Touch Up..........$75
Root Touch - Ammonia Free..........$85
All Over Color..........$85
Double Process Color..........$165+
A double color is best suitable for any client that is looking to cover up grey, but also loves the dimension that highlights may offer.
Partial Highlights..........$100
Your stylist will place foils, around your face, throughout your crown, or underneath to reflect light.
Full Highlights..........$150+
Face Framing Highlights..........$125
Face
-framing
highlights
is a technique that concentrates the foil placement on the perimeter bordering the
face
.
A full balayage color service involves having your colorist hand-paint highlights throughout your entire mane. This is an ideal option for those who want an all-over lightened head of hair without the constant maintenance that comes with root grow out.
Partial Balayage..........$150+
Half head balayage with lowlights combination for more dimensional look
Root Shadow or Root Melt..........$95
Blur or "shadow" the area at the roots where the highlight and natural color meet without completely covering up the highlights. Completely erase any demarcation lines so no one can tell where the natural base color ends and the highlights begin.
Dimensional Color..........$170+
Vivids (One Color)..........$200+
Vivid hair coloring is the term used to describe hair that is colored bright with fun colors. It's usually described as "mermaid" rose gold or rainbow "unicorn" hair.
Color Correction.....$75 / hourly
This service would require a proper consultation. Corrective hair color is a color process that must be performed by a professional hair colorist to correct any and all damage caused by a color service gone wrong. Eliminate unwanted colors, correct uneven color, remove brassiness, etc
Bleach all Over.....$75/ hourly
This service would require a proper consultation.
Hair strand test will be performed before starting the service.
Gloss and Toner Refresh..........$75+
Toner It's often used to neutralize unwanted brassiness, enhance natural tones. And if you love your natural color but just want to boost appearance and shine, that can be done with a gloss too.
H a i r T r e a t m e n t s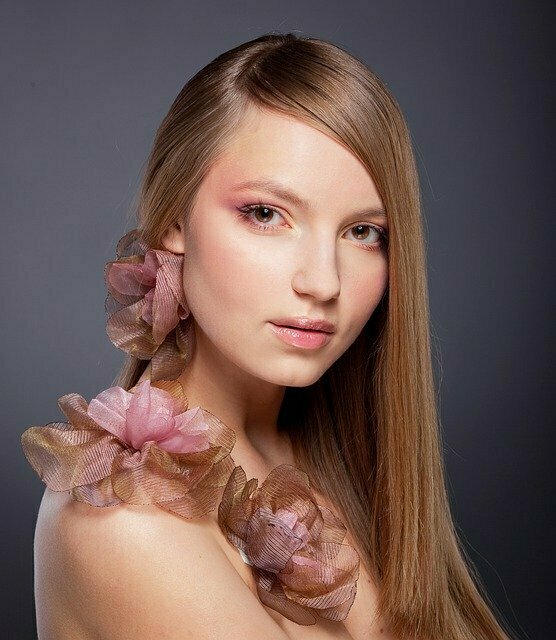 Intense Repair Treatment..........$80
*Nourishes and hydrates dry hair immediately, eliminating frizz. *Rejuvenates and restores damaged hair by filling in cracked, broken strands. *Gives hair a beautiful, natural shine. *Has a pleasant, soft smell. Hair Botox is a hydro-nutritive, intense treatment that will regenerate malnourished hair strands that have submitted to dulling, dyeing, straightening, highlighting, heat damage, or prolonged exposure to the elements. Over time, these damages leave hair vulnerable, alters its structure and texture, and weakens its keratin chains, rupturing the strands. Hair BotoxTreatment is recommended when the hair is: Dry or frizzy Broken, weak or with little resistance. High porosity. Shredding. Opaque.
Color Remover..........$75+
Remove 1-3 levels of unwanted permanent oxidative color pigment and helps preserve the integrity of the hair.
Minerals Remover Treatment..........$45+
naturally draws out mineral buildup that turns hair brassy, dry and dull

removes discoloration caused by iron or copper

restores vibrant shine, moisture and manageability to hair

soothes dry, flaky scalp by eliminating calcium/lime deposits

formulated without sulfates, preservatives, parabens, , gluten and fragrance

safe for all ages, all hair types
Olaplex Treatment..........$45+
Olaplex repair damaged and broken bonds. Increase tensile strength and restore elasticity. Protect the hair follicle from further breakage.
Glaze Treatment..........$75
I
lluminates natural hair colour through its ammonia-free and tone-on-tone colouration process, for an ultra trendy result with a shiny reflective finish and very soft touch.
Brazilian Blowout Smoothing Treatment.................... $200
Keratin Treatment....................$200
A Brazilian blowout and a keratin treatment are both hair-smoothing treatments that temporarily coat the outer layer of the hair to smooth the hair, remove frizz, enhance shine and decrease blow-drying time.

Classic Full Set..........$125
Classic eyelash extensions are simple, beautiful, natural-looking eyelash extensions. They are applied on a 1:1 ratio, which means one extension is attached to one natural lash. This allows you to achieve a natural enhancement.  Classic lashes won't add much volume but will add length. 
Hybrid Full Set.......$150
Hybrid sets combine the classic and volume technique into one. In this method, some natural lashes get a single extension while others get multiple. Possessing the definition of the classic and the fluffiness of the volume, the hybrid set is the best of both worlds. It's also good for individuals who have naturally sparse lashes but are still looking for a relatively natural look.
Volume Full Set..........$175
A volume set requires a more advanced technique where a fan of multiple extensions are applied to a single natural lash. These extensions are also thinner to ensure that the fans are lightweight and do not strain your natural lashes. Generally, 2D-6D is the most common range for volume sets. Anything higher than 6D is sometimes referred to as Mega Volume or Russian Volume.
Classic Refill (2-3 weeks)..........$50
Hybrid Refill (2-33 weeks)..........$60
Volume Refill (2-3 weeks).......$70
Eyelashes Removal..........$35
Eyelash Lift..........$65
The Keratin Lash Lift is a professional treatment that lifts, curls, and boosts your natural lashes. It is an alternative to eyelash extensions with immediate results. There are no artificial lashes, no glue, no fills, and best of all no maintenance. The Keratin Nourish clear coat treatment strengthens, hydrates, and nourishes lashes. Results last up to 4-6 weeks.
Eyelash Lift and Tint..........$75
Eyelash Tint..........$25
A Lash Tint is a semi-permanent color treatment that enhances your natural eyelashes, giving your lashes a long-lasting mascara effect without the hassle of smudging, running, or clumping lashes. The most dramatic results are for those who have naturally light colored (blonde, gray, light brown) lashes. This service is often combined with a lash lift to make eyelashes really "pop."
Brows Lamination..........$50
Brows Lamination and Tint..........$65
Brow lamination is a process of restructuring the brow hairs to keep them in a desired shape. It's the perfect treatment for anyone whose hairs are irregular in direction.
Brows Tint/Henna..........$25
Lash and Brows Tint..........$30
Wax, Eyebrows, chin & lip..........$15